MARGARET solo exhibition curated by Timofey Caraffa-Corbut "Yuppie" at Artpogost presents pictures from INSPICT series, created in 2020.

Margarita Veretentseva (MARGARET) Born 2006, Moscow . 2019-2020 studied at «Kaskad» - an interinstitutional design school of design for teenagers. In 2020, studied at the School of Design, National Research University Higher School of Economics. 2020 "Kaskad" group exhibition at the Museum of Moscow. 2020 "Caves - Catacombs - Ferroconcrete" group exhibition Altai Biennale of Contemporary Art.


Timofey Caraffa-Corbut born in 1975, in Moscow artist, curator, founder of Artraum Association and Artpogost. Member of the Board of the Creative Union of artists Russia.

MARGARET YUPPIE 2020 @ Artpogost
MARGARET YUPPIE 2020 @ Artpogost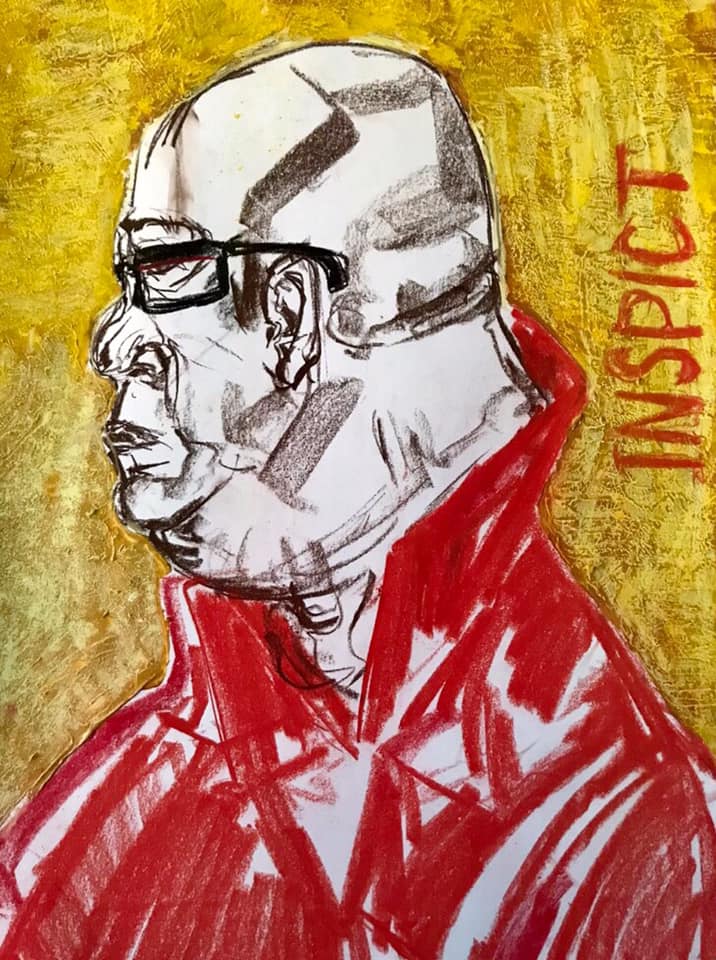 MARGARET YUPPIE 2020 @ Artpogost
"To be a Zen person, you must be born, live, and die in Japan"

Inner Japan; for the Zen man, the whole universe becomes Japan
"Onehand clap",
"The 10,000 RI road begins with the first step"

The bird hunts,
The bird flies,
The bird laughs,
and Dies.

"INSPICT" series of portraits People's faces are like a mirror of the modern world.

The series of works reflects the metaphysics of human emotions. With the use of a bright, contrasting color palette and deliberate simplicity, so that the viewer could go beyond the usual, namely: "to distance himself from himself, from his life and his time, and the ability not only to leave the room, but even to forget where she is ". A series of portraits was painted under the impression of life in a modern metropolis.